For troubleshooting purposes there is an administration interface on the colsole. If you log on the console with user administrator and empty password, you get the following screen: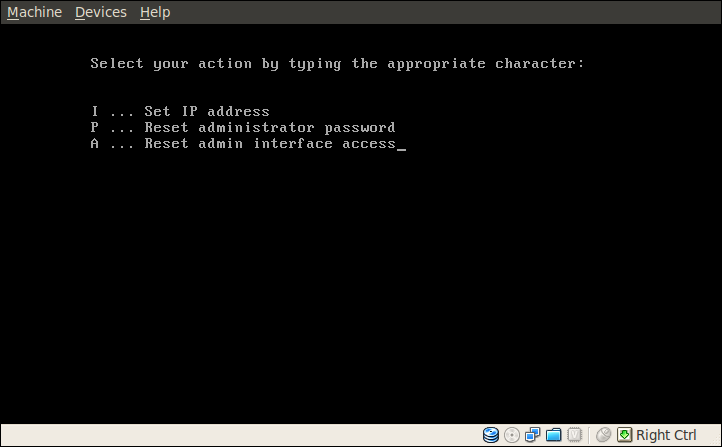 There are three settings you can change with that:
Set IP address
Here you can reset the IP address of the server, if you have accidentially set the IP address to a wrong setting and cannot reach your server any more. Type I and then provide the correct IP address.
Reset administrator password
Here you can reset the password for the admin user "admin" to the initial password "admin". You can do this if you forgot your password. After that you should login and change the password again to something secret. Type P in the interface to reset the password.
Reset admin interface access
If you have restricted the access to the web admin interface in the security settings and you cannot login anymore you can remove all restrictions to the interface here. Type A to do that.
You can disable the administrator console in the security settings.
Search
Compare Kwickserver to other solutions:
Custom Search